Flesh and Blood's ninth expansion, 
Outsiders
, comes out next Friday. Almost all of the cards have been previewed, including the fable, five legendary cards, new heroes, and more. Check them out below!
Fable
The lone fable in the set returns to the tradition of a class-specific gem, similar to Arknight Shard, Grandeur of Valahai, and most recently Blood of the Dracai. Check out Plague Hive.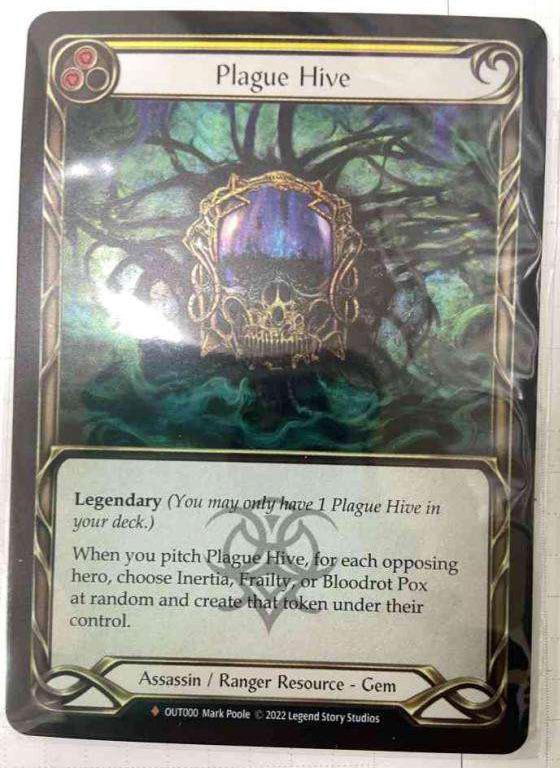 Plague Hive is the first dual class gem as well as the first yellow gem. Blood of the Dracai from 
Uprising
 was the first red gem after the first four all were blue. Flesh and Blood went a different direction in the previous set, 
Dynasty
, opting for a reprint of Command and Conquer as the fable.
Legendary
The five new legendary cards include a quiver and chest piece for Rangers, an Assassin chest piece, a Ninja/Assassin arm piece, and a generic chest piece. Assassin now has a legendary chest, arm, and leg piece of equipment after just two sets, with a handful of head pieces at other rarities.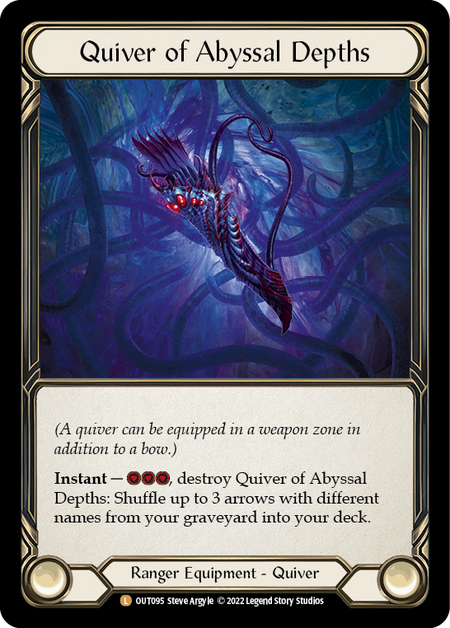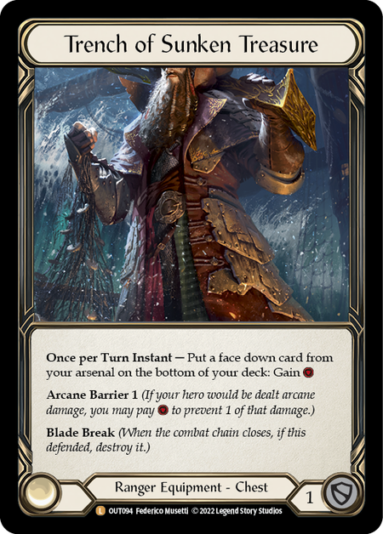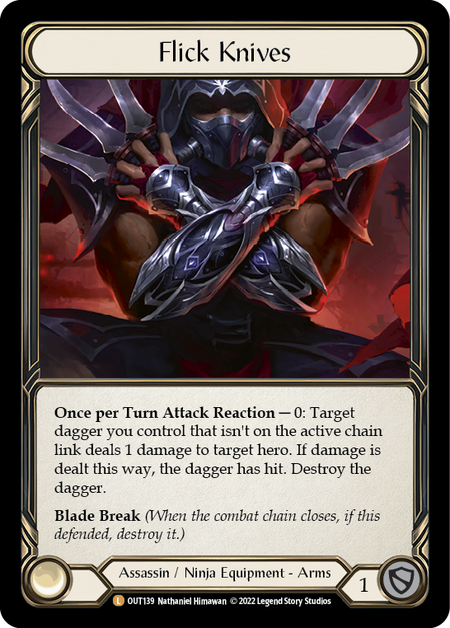 Heroes
Outsiders
 introduces three new heroes to Flesh and Blood. Riptide, Lurker of the Deep and his younger version is a trap-based Ranger.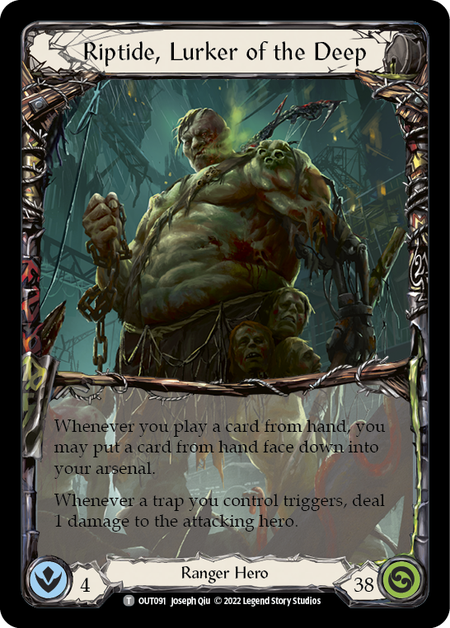 Uzuri, Switchblade and her younger version is an Assassin that plays well with the new stealth cards coming in 
Outsiders
.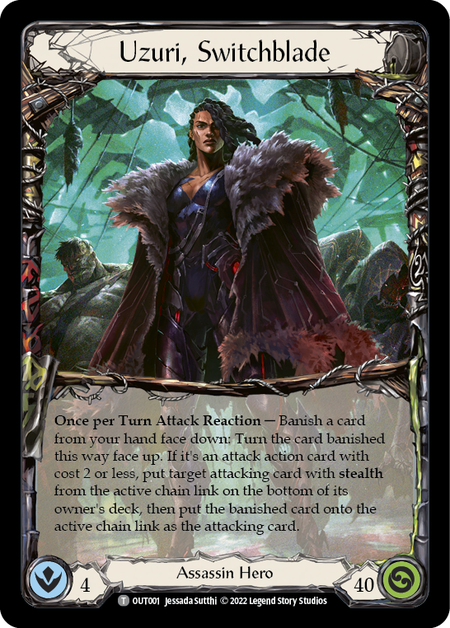 Arakni, Solitary Confinement is a new young Assassin that also plays well with stealth attacks, giving your first stealth attack go again. This version of Arakni plays differently than Arakni, Huntsman from 
Dynasty
, who is based around the Assassin contracts.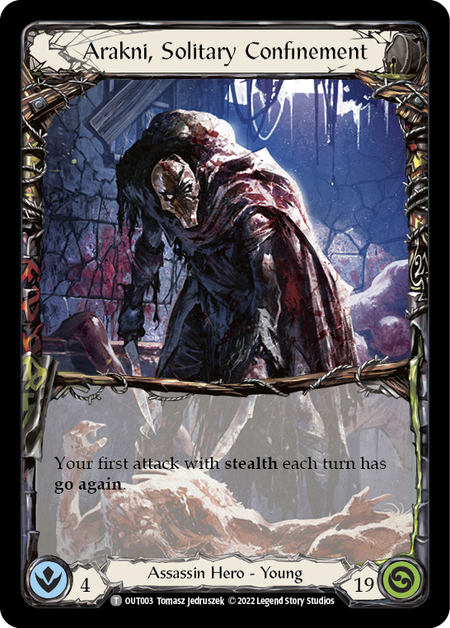 The release date for 
Outsiders 
is March 24. Read the original article on: https://articles.starcitygames.com/flesh-and-blood/outsiders-previews-include-hybrid-gem-fable-five-legendary-cards-and-three-new-heroes/